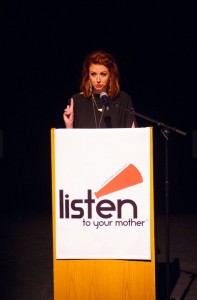 On May 3rd, I had the privilege and opportunity to participate in the first Baton Rouge production of Listen To Your Mother. Listen To Your Mother is the creation of Ann Imig, and weaves an individual quilt of the voices and experiences of motherhood through a production that centers around the weekend of Mother's Day.
I auditioned for this production because I had produced The Vagina Monologues in college with my two best friends and it still ranks, hands down, of one of the best experiences I've ever had. If Listen To Your Mother was anything like that, I was in.
The difference here was that we are telling our own stories, not someone else's, baring our souls with laughter and struggles to you. It was an emotional experience, bonding with these other women, over our collective experiences, that while similar, were also very different.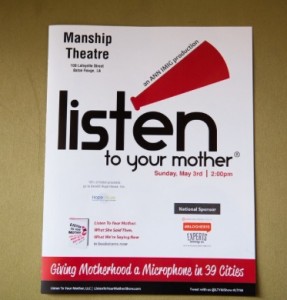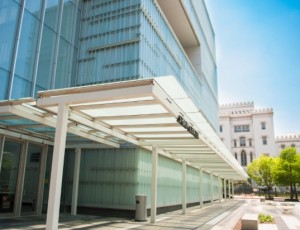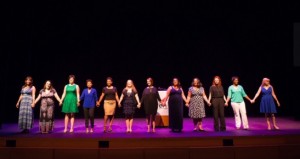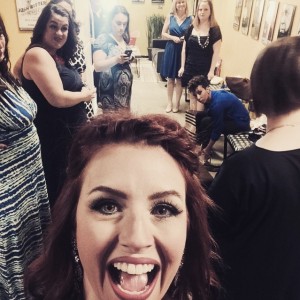 This year, Listen To Your Mother was produced in 39 cities.  One of the best parts about this experience is that not only did I get to share this with the Baton Rouge cast of eleven other amazing, smart and caring women, I was able to share this with all of my writer friends who were in these performances in other cities.  We tweeted, texted, emailed, and messaged support to each other.
And today, the YouTube videos are out.  All of my friends who were in other cities, I get to watch them bare their souls to an audience I was not a part of.  And, of course, this means you get to watch me explain feminism through farting.  Yes, you read that right.  Watch this here:
I can't wait to audition for next year's production!