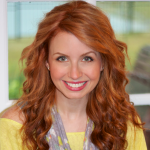 Hello there!  So glad you could join us!  Let's introduce ourselves, shall we?!
I am Audrey, a redheaded sass mouth mother of two autistic boys, living in a state of constant filtering of about 90% of what I am actually thinking.  I am a Southern transplant and live in South Louisiana, where all things that are good are (family, friends, food, and an international airport 30 minutes away).
While most days I consider it a success to shower and not let the kids burn the house down, I also blog here, and contribute to several other fabulous websites.  I write about the challenging, embarrassing, and magical life of raising two autistic boys (one serious, one dimpled lunatic), throwing parties, attempting to do all things that a 'good' Southern lady would do, and my favorite topic — feminism, all while trying to make the world a better place.
Contact Me:
[contact-form to='audrey@mischiefandshenanigans.com' subject='Contact/About Me Form'][contact-field label='Name' type='name' required='1'/][contact-field label='Email' type='email' required='1'/][contact-field label='Website' type='url'/][contact-field label='Comment' type='textarea' required='1'/][/contact-form]