Today was a terrifying day.  I went to my first book signing today at the local library in the middle of a monsoon.
Thankfully, my friend Harmony Hobbs from Modern Mommy Madness also had an anthology come out this week as well (I Still Just Want to Pee Alone).  So, we were able to share a table, share everything and basically hold each others' hand throughout our first experience signing books.  I think the plan was to also hold each others hair back if the nerves got too bad and we threw up.
The funny thing was that WE WERE BOTH TERRIFIED.  We were texting each other this morning and here is a photo of our conversation: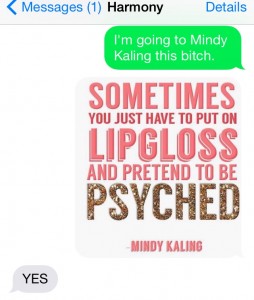 Yes, Mindy Kaling is my spirit animal, and she should be yours, too.   And yes, I did say, "I'm going to Mindy Kaling this bitch."  I think that sums up the way I approach a lot of things.  So then all of this happened: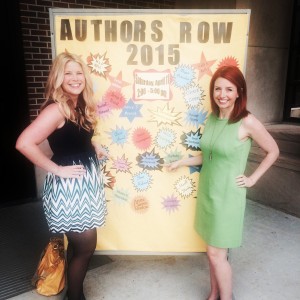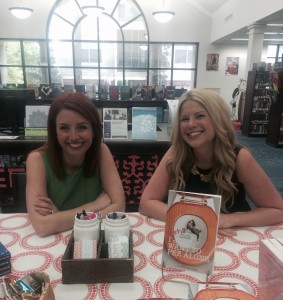 I don't have a better picture of the table with all of the books, but I SOLD OUT OF ALL OF MY COPIES.  Shit just got real, ya'll.
So, a huge thanks for all of the love and good vibes everyone has sent to me, I appreciate it!  Now, go put on some lip gloss and Mindy Kaling whatever you need the courage for!