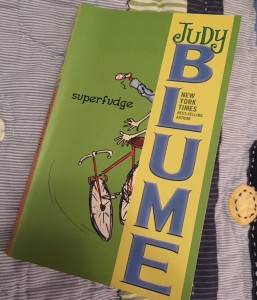 I was told recently that my family was one of 'the lucky ones', a term thrown around to parents of children with autism who are higher on the spectrum than others.
I'm always conflicted on how I feel about that term. Yeah, I guess we are 'lucky' because both boys are much higher on the spectrum than most, but how are we lucky when both children are on the spectrum? They both have high IQ's, much higher than their peers, but significantly struggle socially—something that while the IQ will get them the places they want to go in life in terms of a career, they need the social skills in order to play well with others once they get there.
Years ago, for Radcliffe, I had to fill out parental assessment forms for the school to do his IEP. That moment my stomach sank when I self scored the test will be forever seared into my memory. In case you don't ever have to do it, let me just tell you—it sucks. You are holding in your hands a four page document that scores every single inadequacy your child has, the one that you are so proud of, beaming with pride over, all of his issues summed up into a number, tallied by your own words.
We are coming up on his 9th birthday, which means it is time to redo his IEP. The district psychologist called me today to discuss it, and I went on and on and on forever about how proud I am of all of his progress and how much better he is doing. At the end of the conversation, she told me she had sent home a packet of the parental scoring forms that needed to be done again.
Oh.
So, I filled them out. I thought for sure with all of the milestones and progress we had made that the numbers would be so much better, so significantly less that I could pat myself on the back for a job well done after a nine year struggle.
And then I tallied the numbers up. And the numbers are almost the same.
There are so many cuss words I could write about this, so much I could scream about it, so much I could throw myself on the floor and throw a tantrum about, so much I can worry about because I JUST WANT HIM TO BE OKAY AND LIVE THE LIFE HE WANTS TO LIVE WHEN HE GROWS UP FOR GOD'S SAKE.  It is so deflating.
Sometimes, it doesn't seem like all of those milestones, all of that damn tedious crap you do in order to make them better, doesn't amount to anything.
But it does.
After I finished scoring the tests, I walked upstairs to tuck the boys in, and read to Radcliffe. This child, who seems like the strangest child I've every encountered on many days, is my creative counterpart. Most days, he doesn't like to read on his own, but we have taken up to me reading him a chapter every night out of a Judy Blume book. He snuggles up to me, underneath his train Pottery Barn blanket that 'normal' boys have, and asks me questions and we bond over our love of a story well told.
And then I wonder…what if he wasn't on the spectrum…what would he be like? What would his brother be like? What would our lives be like? Would they be playing outside with all of the other little boys in our neighborhood? Would they love playing sports like them, throwing the ball in the yard?
The truth is that I don't want that. Even with the setbacks and heartbreak, I have been given the sons I was meant to have, the ones to stretch me and teach me as much as I teach them and I want them exactly as they are. They are incredible, and while the milestones may be small and minuscule, they are still milestones, and everyone—-even those of us not on the spectrum—is reaching for their next milestone.
So for tonight, my milestone is reading to my freckle-face sweet natured boy who loves Judy Blume as much as I do, and making sure he falls asleep feeling loved. Everything else can wait.