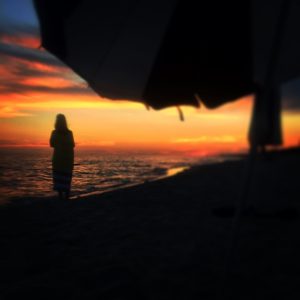 I've been dealing with writer's block for the last two to three months. If you're not a writer, it's an excruciatingly frustrating experience. I liken it to this: you put dirty clothes in the washing machine and feel relieved you took the first step (let's say this is opening your laptop). You know that the wet clothes need to be put in the dryer, but you put it off and have to rewash the clothes because of mildew because you waited too long (you get distracted by anything else in your life and do not write). You finally put the clothes in the dryer and push start (you set aside time to write and then you stare blankly at the screen while you try to translate words onto a page). The clothes sit in the dryer for two days because you just cannot, for the life of you, muster up the follow-through to get the clothes out of the dryer and put them on your couch (you then block out time, yet again, to write and words start to flow and you have a fantastic idea, and then you stop). The clothes sit on your couch for two days, then you fold them, and then for some reason, unclear to you at best, you are unable to put the clothes up, an act that will most likely take ten minutes (you are paralyzed by the words on your page).
This is where I've been, paralyzed by the words on my page and unable to process the thoughts in my head and translate them into tangible paragraphs to read.
I had an epiphany this month, well two actually. First, fear of failure is paralyzing to me. This is not a new concept to me, but it circles back every once in awhile. When I went viral two years ago, I was terrified I would never again move people with my words as I did then. I was wrong, of course, as time has proven to me, but I had to continue to put authentic writing out.
My second epiphany is that I needed to process the last few months. Since July, our town has struggled with a multitude of stressful events. Alton Sterling was killed by a police officer. Shortly after, a man came into our town and shot and killed police officers. Our town dealt publicly with riots and bad press. Then, a flash flood destroyed almost half of our town, with almost no national attention. To top it all off, the coach of the LSU football team was fired, and their beloved mascot, Mike IV, died last week.
Since July, my writing partner Harmony Hobbs of Modern Mommy Madness and I used our page Hobbs & Hayworth to address some of the issues our city has faced. First, we held a round table discussion to talk about race relations in our town and how to talk to our children about current events. You can watch that here.
And then we got to work getting the children and school affected by the flood the school supplies and uniforms they need. At last count, we've been able to help about 5,000 children in our local parishes, all thanks to everyone who stepped up and helped us when we asked. Read more about this here.
I have a lot more to write about all of the above, but what has really weighed on me over the last few months is the revelation of people's character. It's been said many times, but now more than ever, I believe that in times of challenge, people reveal their true selves. It is truly remarkable that once the fog of survival fades, everything becomes crystal clear. People's true motives, deals made with their devil behind the scenes, and what others say about you when you aren't around are revealed, even when you can hardly stand to look with one eye open at the truth.
I don't know about you, but I like to know where I stand with people, no matter how painful that knowledge is. This brings guttural disappointment, and feelings of embarrassment if you have been blind to something right in front of your eyes. But this is life. Times of trial and challenges reveal that friends will become strangers, and strangers will become family.
The question remains, what do you do with this knowledge, because once exposed, you can never go back to the way things are. It changes you at your core. You can be bitter, or you can use it as fuel to once again, re-evaluate.
For me, my circle continues to get smaller. And yet, my life has continued to get much larger, so much fuller, and more fulfilling. This is a trade off I will gladly take and not look back.
I turned 38 recently, and as I have written many times before, it is a painful reminder for me. But it's more than that. It is my personal litmus test as to whether or not the weight of my baggage is worth it. I will tell you, unequivocally, even though I would not wish it on my worst enemy, it is so worth it. I am loved, and surrounded by family, friends and colleagues who fuel me to be better. My commitment to myself, as I head towards 40, is to remain true to myself and act with integrity. People will continue to question why I do the things I do and continue to say negative and untrue things about me behind my back, but I am the only one who has to answer to God and the universe for my actions. And that, knowing who I am, is the greatest gift I have starting my next year on Earth. I wish it for all of you, because once you know it, it provides incredible freedom to live an even more authentic life.
And so, I am holding myself accountable to put the dirty laundry in the wash and finally put this writer's block up on the shelf where it belongs.